Cadillac Assembly Line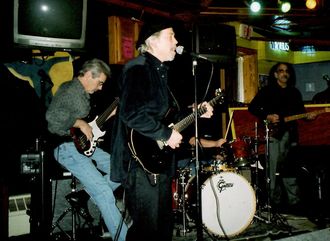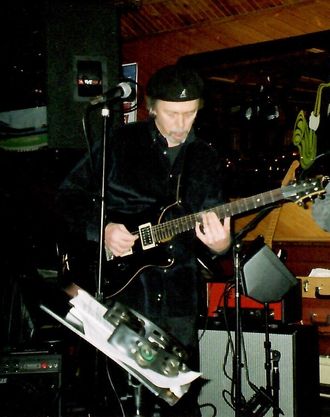 95 North Records, the label I was on at the time, called me and said they were making a Cadillac compilation album and asked me to submit a song for it. 
I asked how soon they needed it - they said like a week or ten days(!). I got a hold of the guys from the blues jam at the Blue Goose in St. Clair Shores, and we proceeded to The Jazz Room (AKA Bill Gaff's house) in Detroit.
I picked the Albert King classic, Cadillac Assembly Line. I wanted to do a more uptempo version and throw in a quotation from Marvin Gaye's Inner City Blues on the outro. 
I hadn't been planning to play slide on this one, but as it happened I had to get stitches in my left ring finger that week following a bookshelf mishap. ( I know, it sounds suspicious, but that's what actually happened.)
Anyway, I turned it in to the label in time. They got back to me and told me my song had "made the cut". I hadn't known there was a cut to be made; otherwise I may not have invested the dough! 
It was definitely a highlight to be included on an album with some of my heroes like Charllie Musselwhite, Jimmy Hall and Little Milton.  All's well that ends well.