Reviews
The Power, The Glory & The Monkey Time
Blues Blast Magazine, Issue 10-21 May 26, 2016 
Featured Blues Review 
​George Stephen Kelly – The Power, The Glory & The Monkey Time 
Ace Sleeve Records – 2016 
www.georgestephenkelly.com 
10 tracks: 41 minutes 
George Stephen Kelly is based in Detroit and this album is a horn-driven delight with plenty of fine playing and some idiosyncratic original songs alongside two solid covers. George wrote the songs, handles all lead vocals and plays guitar throughout with a large cast of Detroit sidemen, including... Michael Jenkins on guitar; bass duties are split between Alex Lyon and Ryland Kelly (who also contributes piano and guitar to one track), drums between Antonio Johnson and Todd Glass, keys between Kevin Tubbs and Chris Codish. The horns appear on seven tracks with De'Sean Jones and Marcus Elliot on sax and John Douglas on trumpet. 
Opener "My Love's Enough" has an insistent horn refrain and lyrics that link phrases in a style that to these ears seems to have been influenced by rap. However, that is purely in the way that George links words to fit the music which is definitely soulful with a fine trumpet solo from John. "Morning After Pill" is a bouncy shuffle with George's slide work and an excellent horn chart (containing some Duke Ellington references) providing a solid blues in which George declares himself afraid of the central character who has "a licence to kill, she got it registered legally; she's got the morning after pill, she likes to live dangerously. She's mentally ill, please keep the girl away from me." George shows his gentler side in "My Forever, Your Always" which has a suitably charming horn arrangement to match the romantic sentiments. 
It is not often that you find a title in the blues that takes from the ancient legends of antiquity but George's "Sisyphus Blues" does so most successfully. Although the horns are absent George more than compensates with some of the very best guitar playing on the album, not one but two outstanding solos here as lyrically he recreates the Sisyphus legend in a contemporary context: "I rolled a stone to the top of the hill, it rolled back down again. Exercise in futility – that's how my days are spent". A strong sense of humour shows through in the lyrics of the self-explanatory "Too Much Month At The End Of The Money" which has a funky rhythm punctuated by the horns... 
The first cover is "Don't Let The Green Grass Fool You", best known from Wilson Pickett's version. While the 'Wicked Pickett' had a unique soul voice George has a good enough voice to deliver the song very well in a really swinging arrangement and also delivers a stinging guitar solo – another outstanding track. The horns sit out the tale of "Bad Whiskey", a slow blues about the evils of the 'demon drink'. "Nice Ride" features Michael's wah-wah embellishments and gut-wrenching solo on an interesting song that takes us through a series of key events in life, each featuring a different type of car, giving the title a double meaning as George takes us on a journey from prom to marriage to funeral cortège! 
The second cover is a swinging arrangement of Boz Scagg's "Runnin' Blue" which has Keith Kaminski's sax and Jimmy Smith's trumpet boosting the horn section to four players. The final track "Just Because You're Paranoid" is another example of George's ability to write a song that combines unusual lyrics with strong melody as a delicate arrangement underpins the song. 
This is an impressive set of sometimes unusual songs that will appeal to those who enjoy the soulful end of the blues. This reviewer certainly enjoyed listening to the disc and can recommend it to others. 
Reviewer John Mitchell is a blues enthusiast based in the UK who enjoys a wide variety of blues and roots music, especially anything in the 'soul/blues' category.  ​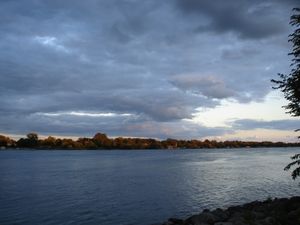 Midwest Record  
02/26/16  
Ace Sleeve Records  
GEORGE STEPHEN KELLY/The Power, The Glory & The Monkey Time: A white boy from Detroit with the blues by way of Memphis is another of those stars that burn brightly across the night entertaining the fans before moving to the next beer joint down the line the next night. Capable of holding his own with others that have trod the same boards with a little better luck and name recognition, this is a cat not to ignore when he comes to your town, even if it's the middle of the week and you have to pay the babysitter a little extra. Rollicking along in fine style, be sure to add this cat to your blues rolodex. Hot stuff throughout.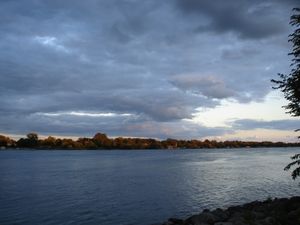 ​Rootstime, Belgium  
Singer-songwriter-guitarist George Stephen Kelly hails from the Motor City, Detroit, Michigan, USA. Musically he is influenced by blues legends Blind Willie Mctell, Muddy Waters, Elmore James and Sonny Boy Williamson and by contemporaries John Hiatt, Ry Cooder, The Allman Brothers, Jimmy Hall, Boz Scaggs and Van Morrison.  
Kelly's new album, The Power, The Glory & The Monkey Time is a collection of eight original songs and one Wilson Pickett cover (the swinging rocker "Don't Let The Green Grass Fool You") and a grooving horn laden Boz Scaggs cover "Runnin' Blue". The opener, "My Love's Enough" is funky soul, followed by "Morning After Pill", the most energetic track of the album...  "My Forever, Your Always" is a fantastic soul ballad, that a lot of people will associate with their loved one.  
"Sisyphus Blues" features a Southern rock influence. Most people with raise their eyebrows (those who do not know Sisyphus).  "Too Much Month At the End Of The Money" is about the frustration of making ends meet. Listen closely in this funky track to the tenor sax solo of De'Sean Jones and lead guitar by Billy Humble Brag.  
The most bluesy track "Bad Whiskey" is about whiskey (single malt or bourbon?) and "Nice Ride" stand out for the wah-wah effects by Michael Jenkins on guitar. The last track "Just Because You're Paranoid" sounds like it could easily be included on a movie soundtrack, with George on slide guitar and Ryland Kelly contributing a haunting solo on nylon string guitar. 

​Jefferson Blues Magazine, Sweden  
Kelly is the singer and guitarist as well as a veteran of the Detroit music scene. He is also known as a good songwriter. On this album he wrote eight of the ten songs. Soul, rhythm 'n' blues and blues is heard. Most songs feature quite impressive horn arrangements.  
The opening song, My Love's Enough serves as a bit of a prototype for the up-tempo songs. Funky and rhythmic with great space for both Hammond, blowing riffs and blåsarsolon. A song that certainly works well on the dance floor. When Kelly lets loose on the guitar, and especially the slide, it becomes slightly bluer. An occasional shuffle slips past.  

Kelly is no stranger to pure soul. He has a real hit in the soul ballad, My Forever, Your Always, the best song. The cover of the Wilson Pickett soul hit, Don't Let The Green Grass Fool You, however, is a swing blues version.  
This is quite enjoyable listening. 

Fins, Chrome & The Open Road:
A Tribute To The Cadillac, released in 2005  
​This review is for a compilation album released in 2005 by 95 North Records, which included the likes of Charlie Musselwhite, Jimmy Hall, Maria Muldaur, Little Milton and more.  
"Cadillac Assembly Line" tells the story of leaving a girl behind to work in the Caddy factory. George Kelly is a very accomplished slide guitar player and ranks among the best. He plays some great solos and fills on this tune.  
Steve Ekblad, audiogrid.com