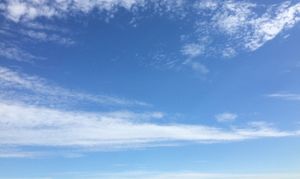 Morning After Pill/License To Kill
 Players
 George Stephen Kelly: Vocal, Lead & Slide Guitars 
Motor City Josh: Rhythm Guitar, Guitar Solo 
Chris Codish: Hammond Organ 
Alex Lyon: Bass 
Todd Glass: Drums 
Marcus Elliot: Tenor Sax 
John Douglas: Trumpet
The original title of Morning After Pill was License To Kill. I changed
the title because at this point there are just too many songs called
License To Kill. When I wrote the song in 1976 (the original version is
included here), there was no such thing as a morning after pill, but I
must have heard it mentioned somewhere. I didn't have like X-ray
vision into the future or anything. Well, maybe...
This is based on a true story, though not my own. It's from, of course, "A guy I know", a one time roommate. He came home after an extraordinarily long and involved conversation with his girlfriend, collapsed on the floor, and asked, "Why do I always get the mental cases?" 
It turns out I'm not the only one to write about a psychotic girlfriend. Legendary songwriter Warren Zevon contributed this one to the anthology:
Basket Case (co-authored by Carl Hiaasen)
Having always been a huge fan of Ray Charles, Van Morrison and Boz
Scaggs (to name just a few), I always wanted to hear this tune with the full treatment of a horn section and Hammond organ. So here it is, along with the Allman Brothers influenced harmony guitars.  I eventually changed words somewhat because  it sounded a tad immature, with words like "double-breasted shotgun". Maybe because I was 21. So the more grown-up version has the words, "bust a cap in your ass", written at 63. Oh well, maturity's overrated anyway. 
  ---------------------------------
Morning After Pill 
She's got a license to kill, she got it registered illegally 
She got the morning after pill, she likes to live dangerously 
She's making me ill, please keep the girl away from me 
Step into her parlor, she's the spider, you're the fly 
You'll be stuck in her web, there just ain't no place you can hide 
Her soul is a mixture of arsenic and cyanide, oh yes it is 
She's a lethal weapon to anyone who crosses her path 
She'll keep you guessing, you never really know where she's at 
You'll learn your lesson when she busts a cap in your ass​
©George S. Kelly  2020, Ace Sleeve Music BMI