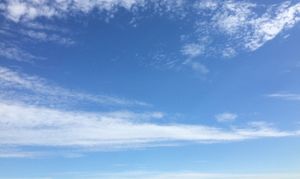 My Love's Enough
Story Behind the Song 
My Love's Enough began with the idea, "Well, I hope my love's enough, because what I do have materially is definitely not enough to keep anyone around. " 
The idea evolved from there into some classic blues braggadocio, channeling songs like Muddy Waters' Electric Man: 
"The men call me Muddy, but the women call me the electric man… when I plug into your socket Girl, I can charge you like no one else can…" 
Then there are the lyrical blues traditions that incorporate both the sacred and the profane, like Sonny Boy Williamson's Eyesight to the Blind, Van Morrison's A Town Called Paradise. Both agony and ecstasy can occur in church or the boudoir. 
Add to that an article I read at the time called Abundance Without Attachment (well worth the read) and there's plenty of content to jam into one song. 
Musically, the chord structure probably comes from listening to Bruce Hornsby A LOT, and the horns are derived from all my favorites from Ray Charles to Robert Cray.
Credits 
George Stephen Kelly: Vocal, Acoustic & Electric Guitars, solo
Michael Jenkins: Electric Guitar 
Kevin Tubbs: Hammond Organ 
Ryland Kelly: Bass 
Antonio Johnson: Drums 
De'Sean Jones: Tenor Sax 
Marcus Eliot: Tenor Sax 
John Douglas: Trumpet
My Love's Enough
​I work all day with my hands 
May not be rich, but I'm a steady rollin' man 
Got no investment portfolio 
But what I got is so much more 
Love is blind, I hope you read Braille 
It says my love will never fail 
To make you whole and keep you sane 
When you get closer to its flame 
I'll show you my love's enough 
When in me you trust 
The case is open and shut 
My love's enough 
I won't live and you won't die 
By the possessions that money buys 
No distractions from those things 
Just the ecstasy my love brings 
If you got your heart set, sticky desires 
You'll miss out on my sacred fire 
Every day's a holy day 
With my love to light your way 
I'll show you my love's enough 
When in me you trust 
The case is open and shut 
My love's enough 
Fortunes come and fortunes go 
My love is steady, it's never slow 
Girl I ain't got no ADHD 
I pay full attention to what you need 
It'll be a religious experience 
I'm gonna make you delirious 
Come on Baby, walk with me 
You'll see my love will set you free 
I'll show you my love's enough 
When in me you trust 
The case is open and shut 
My love's enough 
©George S. Kelly,  2015, Ace Sleeve Music BMI